Week of March 5th 2014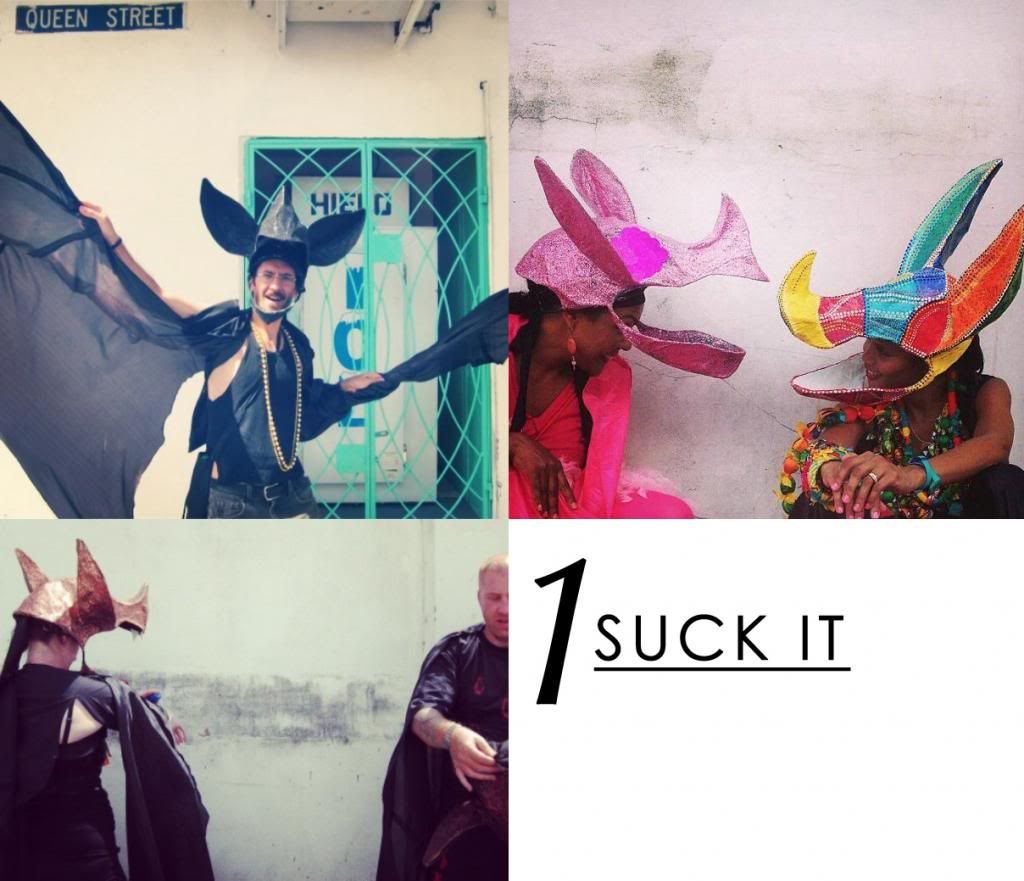 For Trinbagonians, this week started in the best way possible - with carnival Monday and Tuesday celebrations across the islands. In my day, I masqueraded in everything from the now-ubiquitous feathered bikini costumes from those mega-bands to more artistic creations; my tastes run in keeping with the latter, so I was quite pleased to see an increase in the number of intimate, themed productions on the roads for carnival 2014.
One of the more intriguing bands to take flight was Suck It, from the coyly titled group, Cat in Bag Productions. Led by artist Ashraph Ramsaran and comprising a motley group of creatives and carnival enthusiasts, the band presented its DIY take on a traditional carnival character, the Bat. Using all forms of thinly veiled references to social issues, Trinbagonian figures, naughty terminology and the like, Suck It was a statement Mas in jest.
Its best aspect? Band members got deep into the process, decorating and in some cases, constructing their costumes to suit their specific kind of bat. My favourite was the multicoloured, textural bat as embellished by the figurative artist Brianna McCarthy for her older sister, model and jeweler, Jeneile McCarty (top right image).
Clockwise from top right: Images Courtesy Mariel Brown and PleasureBlog.